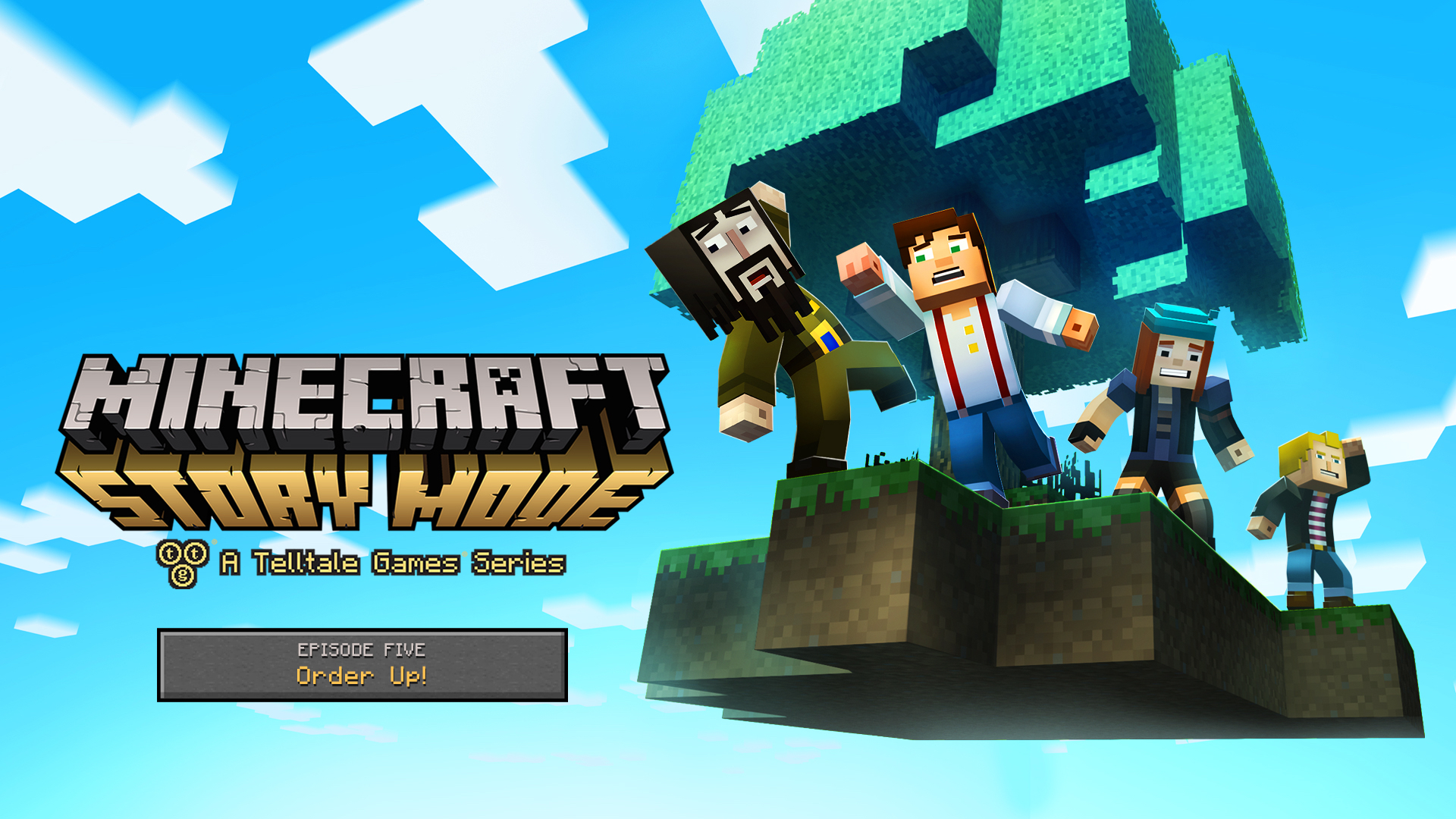 STORY MODE EPISODE 5 INCOMING. THREE MORE ON THE WAY
You've recovered from the Wither Storm finale by now, right? Not that anything devastatingly significant happened or anything… let's carry on with… the… post. ;(I'm happy to announce that Episode 5 of Minecraft: Story Mode, "Order Up", will be available to download on PC/Mac, Windows 10, Xbox One, PlayStation 4, Xbox 360, PlayStation 3, and iOS and Android-based devices from March 29th!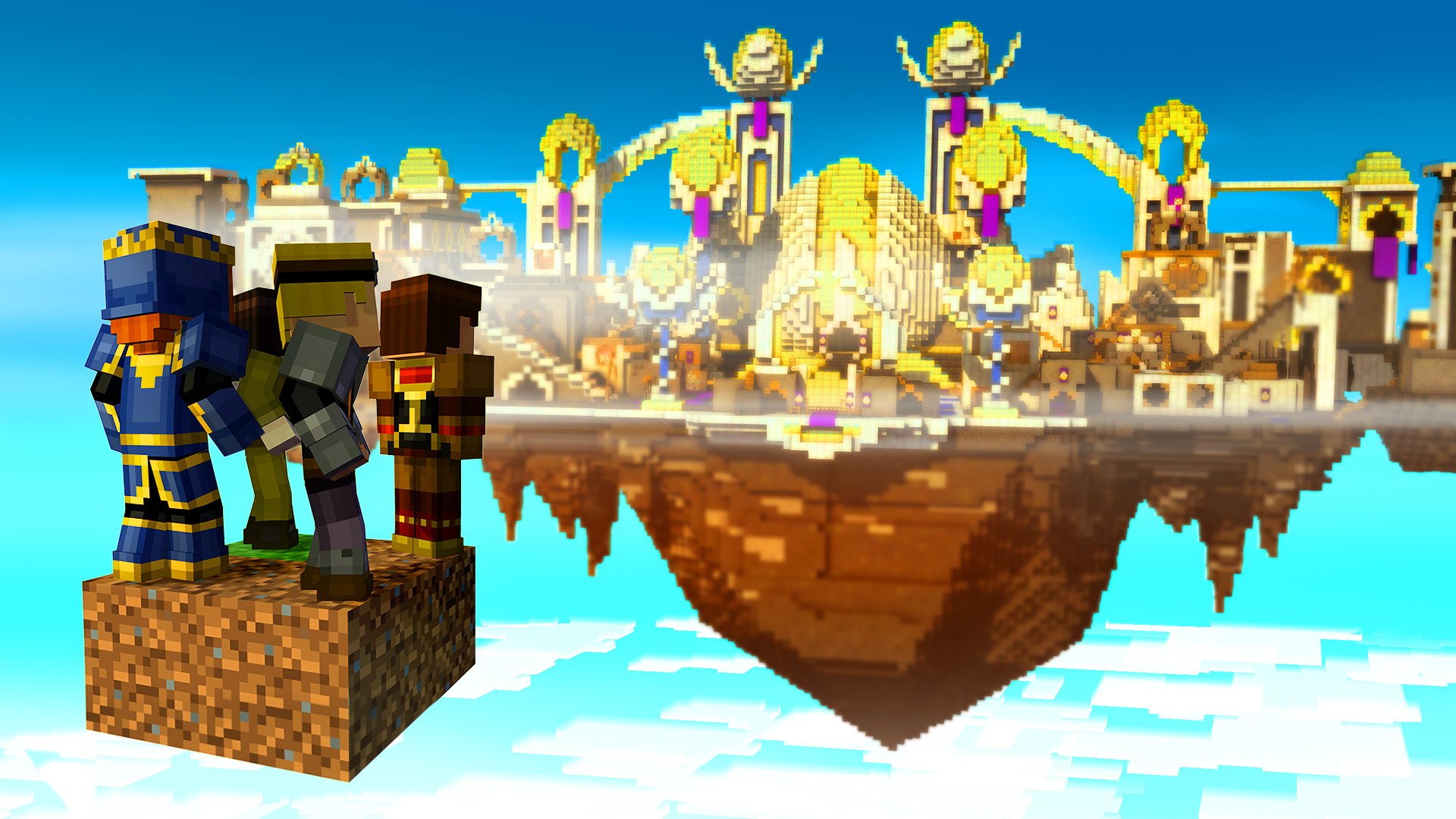 Jessie and buddies are off to a rather special land known as Sky City. It's an awe-inspiring, intriguing place to say the least. But does that beauty come at a price? There are only two ways to find out…
Play Episode 5 (Recommended. Super fun.)
Watch someone else play Episode 5 on YouTube (Significantly less fun unless you've already played it in which case it could be kinda fun.)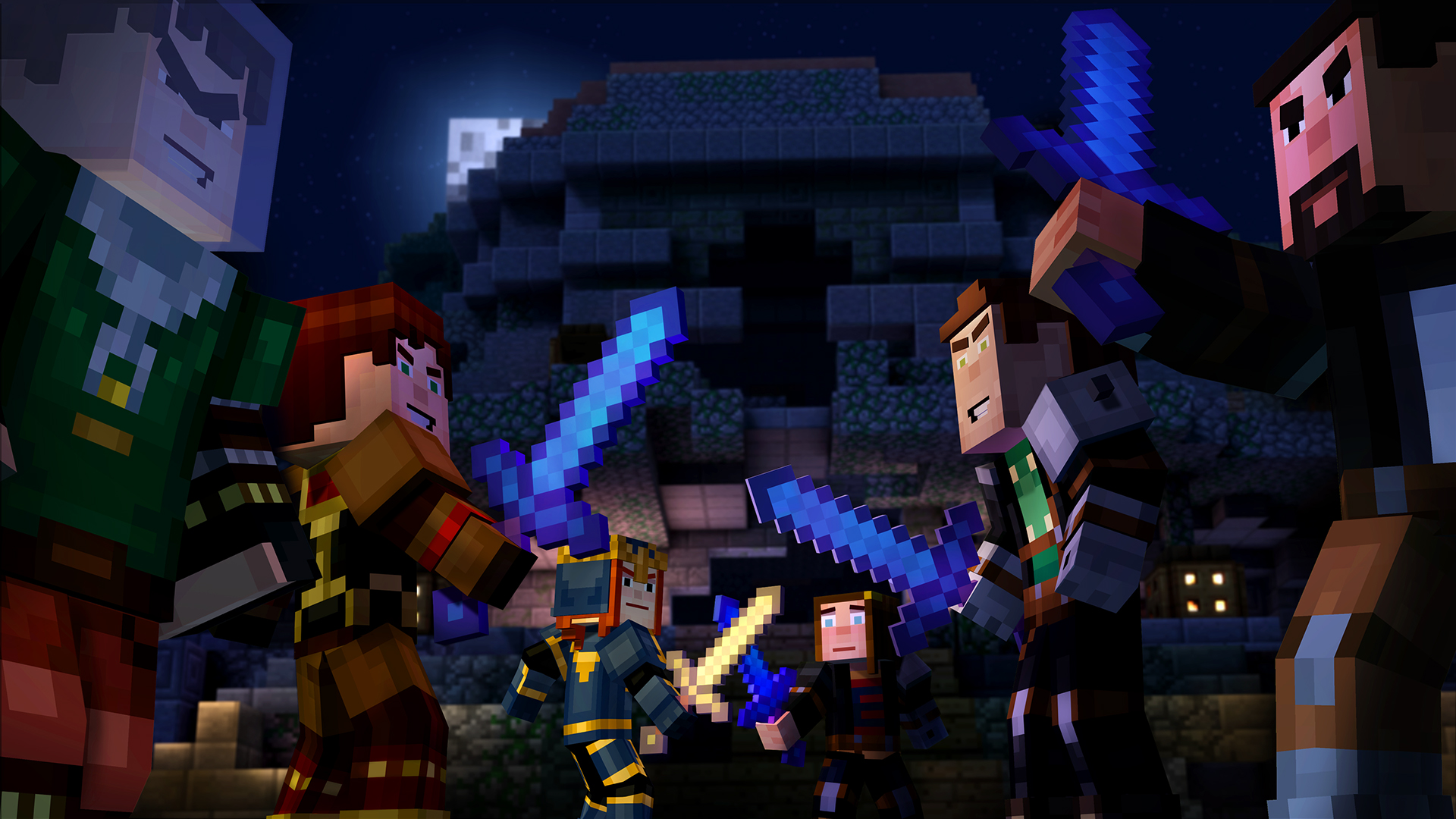 But that's not all! Episode 5 won't be the last you see of Jessie and the gang. We can now confirm that three extra episodes will arrive some time in 2016. They're not part of the existing season pass, but will be available for purchase to anyone who's downloaded at least one episode of the first season. We're not going into detail about the content of those yet, but we can confirm that they'll be great, and maybe come with a slightly different flavour to the previous season.
Telltale's Minecraft: Story Mode series will receive its fifth episode next Tuesday, March 29. Episode 5 was expected to be the end of the first series, but Telltale has also announced that three more "post-season" episodes will arrive throughout 2016.
Episode 5, titled "Order Up!" will bridge the gap from Episode 4's concluded Wither Storm story arc to the new content, and sees the series' heroes arrive in an entirely new (and extinction-threatened) world, Sky City. The voice cast will be joined by Lord of the Rings' Sean Astin.
After the finale, however, the three extra episodes will follow hero Jesse and his group on further adventures into new worlds. They'll be treated as add-ons to the existing series, meaning you'll need to have downloaded at least Episode 1 to purchase them.
As ever, Episode 5 will be released across PC/Mac, Xbox One, PlayStation 4, Xbox 360, PlayStation 3, iOS and Android.
In our review of the previous episode, 'A Block and a Hard Place', IGN wrote: "Episode 4 of Minecraft: Story Mode concludes the current story arc in so-so fashion." Here's hoping whatever the next arc is fares better.